WHAT YOU WILL LEARN
CliK Start is your powerful on-ramp to start learning OTA's proprietary core strategy and using CliK, our trade analysis platform with patented technology. This fully online experience will introduce you to short term and long term investment strategies and you'll have an opportunity to discover if Online Trading Academy is a good fit for your trading and investing education and goals.
In this class you'll learn about OTA's proprietary Core Strategy Methodology based upon the laws of supply and demand. Core strategy is designed to time the market for both short term trading and long term investing. You'll discover how to identify likely market moves before they occur and learn about strategies for up, down and sideways markets.
You'll be introduced to leveraged asset classes like Futures, Options and Forex and begin to understand the pros and cons of using investment leverage for short term trading opportunities. You'll also be introduced to Stocks and Exchange Traded Funds (ETFs) and how to diversify a long term investment portfolio using strategies similar to banks and institutional investors.
You'll discover our approach to risk management and learn where risk is theoretically the lowest on any investment. Learning proper risk management is critical to trading and investing with skill and confidence.
In this highly interactive class, you'll also experience our award-winning education, analysis and trading platform called CliK. You'll see CliK's Trade Builder in action—a step-by-step process for identifying trade opportunities using our proprietary investing methodology and powerful risk management approach. CliK is designed to shorten your learning curve and develop your confidence that comes from making decisions based on analysis and a plan, not gut or emotions.
Learning Objectives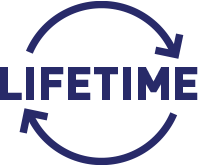 LIFETIME CLASSES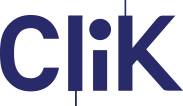 CLiK TRADING LABS
Online Trading Academy offers lifelong education with unlimited retakes of classes purchased anywhere, anytime, anyhow. Join weekly eXtended Learning Track (XLT) education and trading sessions with instructors. Learn hands-on in CliK Trading Labs.
Who Will Benefit
Beginners and Novices: those who are just starting out on their trading and investing education. 70% of surveyed students said they had no experience or were novices.*
Experienced Traders: those who are looking to develop more confidence and consistency. 30% of surveys students said they were somewhat experienced or advanced traders and investors.*
Don't delay, the majority of surveyed students said they wished they would have started with OTA sooner.* Now's the time to get started on your journey to trading and investing with the confidence of the pros. Register now.
* An April 2021 survey with over 1000 OTA students responding
Meet Our Instructors
Has been trading in the markets since 2003 including stocks, options, futures, and Forex
Has authored custom indicators and trading systems
Has addressed over an estimated 30,000 individual investors in various investment conferences and classes
Began his career in 1980 on the floor of the Chicago Board of Options Exchange
Trained and financed over 50 traders on the CBOE to make markets and trade options
Brings his passion for trading to students in his classes
Has been trading stocks since 2000
Has experience as a fitness trainer and MMA fighter which taught him commitment, confidence, and discipline
Helps instill these qualities in students in his classes
What Students are Saying
"The Clik Start class has a huge amount of useful information taught and supported by a dedicated and professional staff. I highly recommend this class for anyone who wants to take their trading future to the next level and beyond" Ed A.
"Thanks to everyone who was involved in creating this OTA program!" Christopher S.
"Great class for beginners and even for someone with experience." Leroy L.
"I love the class. I already told a few people to sign up and take the class." Lamont D.
"With Clik Start you get to give it a try, will give some good insight, and knowledge of trading." Calvin B.
"Great place to start! Great Instructors and great program!" Donald F.
"CliK Start was worth it!" Anna B.